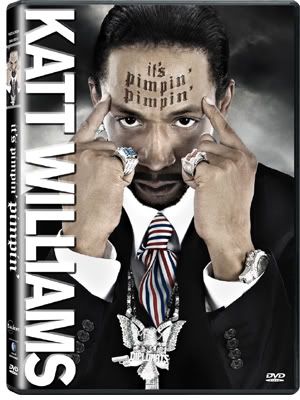 Well we know the millennium Richard Pryor (Katt Williams) has been doing a disappearing act and appears to be experiencing a little "social anxiety" as of lately.
Catch Katt on one of his better days and buy the video if you want to add to your collection (don't act like y'all don't have a Katt Williams collection):
Katt Williams - Steroids Make Your D-ck Little
Katt Williams On Britney Spears
Katt Williams - 'Poor Little Tink Tink' (It's Pimpin' Pimpin' DVD)
For those of you wondering why Katt would go there on the Paralympics, anyways we will be covering this athlete
Oscar Pistorius
from South Africa. I happened to watch his 100m win yesterday and found myself rewinding the TiVo to see how he won his race....it was trully amazing! He has won me as a fan (he's like a mix between Usain Bolt and Micheal Johnson)! Fa'reals.